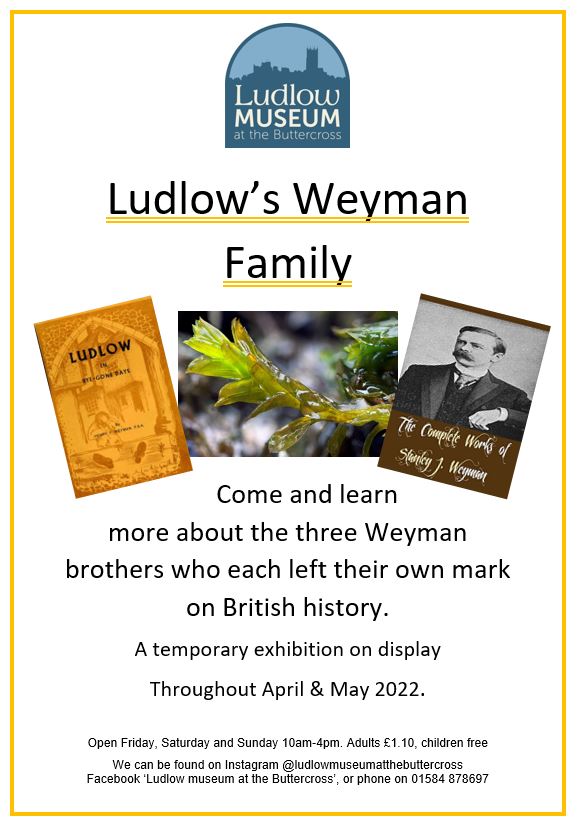 This exhibition is about the Weyman family of Ludlow and this runs between 1st April to 20th May.
Come and learn more about the three Weyman brothers who each left their own mark on British history. Henry Weyman was a solicitor in Ludlow and a Mayor of the town between 1886-1887, he wrote a book called Ludlow in the Bygone Days.
Stanley Weyman was a writer who achieved considerable fame.
Arthur Weyman was a bryologist who discovered rare mosses in the Ludlow area.